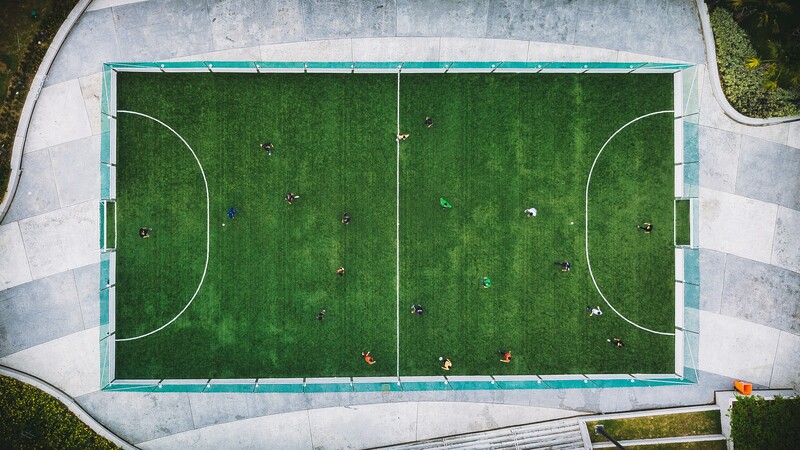 Your Benefits
Field, the software for innovative product management, supports and guides you and your team. With Field, everyone knows who is doing what, when they're doing it, and why. Because you're all pursuing the same goal: create the perfect product and take your organization to the next level.

Predictability
Get the big picture, recognize what is essential

Collect and structure every aspect of the product with Field. What's more, you can access real-time contextual information about your product. Field automatically correlates all your information, pointing out dependencies and opportunities.

Focused, smart, effective planning.

Participation
Pursue a common goal with your team

You share knowledge and profit from the skills of your colleagues. Each participant knows their exact role from the moment they log in to your Field workspace. You work out a specific objective, and that shared target remains visible to everyone at all times.

Make everyone a team player by building trust and committing to a mutual goal.

Collaboration
Make communication immediate and clear

Offer information, discuss options, and make decisions by engaging everyone in the team. Because the best solutions surface when all participants contribute their unique perspectives. Team members see the value of their input as you communicate across stakeholder groups without repeating yourself — and your decisions make sense for everyone. Fewer misunderstandings and conflicts result.

Focus on your strengths and establish an atmosphere of mutual respect.

Clarity
Your decisions are easy to understand

Step-by-step, you draw closer to your product vision. At the same time, your decisions will bolster the strategic positioning of your organization. Field generates automated presentations as a persuasive way to convey your product to outside experts, decision-makers, and investors.

Demonstrate your capabilities and cultivate openness for future strategic decisions.

Value Creation
Your product ensures future success

With Field, you transform good ideas into competitive products. Because not only will you have a clear view of the competition, you will also discover opportunities to differentiate with Field. This allows you to consistently build an intelligent product portfolio. Field also provides automated support for analyzing strengths and weaknesses so you can see what is truly essential and avoid unwarranted investments.

See where the market is heading and develop only what makes sense.